Today I am linking up with Jamie for What I am Loving Wednesday! I don't know about y'all but I would really love it if all this rain and cold-ness would GO AWAY! I am ready for WARM Summer days!
…….THESE chips. They are amazeballs! My husband introduced these to me a few weeks ago and I am HOOKED! I a may or may not eat these and drink a Mich Ultra a few nights of the week when I get home from work!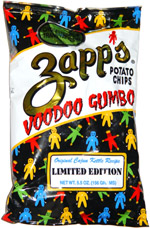 ….THIS beach towel! I have been oooohhiingg and ahhhingg over this towel since LAST Summer! Beach Bunny Swimwear makes it but NOW I can't find the towel anywhere! I searched online everywhere and NOONE has it! Do you know where I can get one of these?!
……THIS bathing suit! I love anything monogrammed!
…..THIS necklace! I must have one of these with my sweet Thera girls nose print on it!
…..THAT I ordered the Advocare 24 Day Challenge yesterday and I am WAY excited to start!
….THAT I finally purchased my dress for the Mardi Gras Ball! (Now we just have to get B's tux)
…..THAT with the Mardi Gras Ball comes the excitement of getting to hang out with my BFF who I don't get to see nearly enough!
….MY new blondER HAIR! #imaddicted
….THAT B has learned how to use EMOJIS! He is behind, I know! #gottalovehim
... THIS sweet Angel BOY! Isn't he the cutest!
OK, now it's your turn! Link up with Jamie and tell us what you are loving this week!